Welcome, students! eLearning Services is here to support your academic and career goals. You have the opportunity to take courses in a variety of formats and access to services to support you. Below, you will find information about registering for and succeeding in eLearning courses.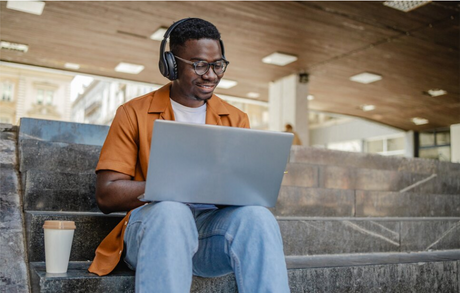 ---
Search for eLearning Courses
Prince George's Community College (PGCC) offers three eLearning course formats: online, hybrid, and structured remote. Click the buttons below to learn when the next term will begin and search for eLearning courses to choose the format that works best for you.
---
Prepare for Success with eLearning Smart Start
If you are taking an online, hybrid, or structured remote course for the first time, eLearning Smart Start will help you gain the essential information you need to be successful.
eLearning Smart Start will:
Introduce eLearning course formats, tools, and requirements
Show you how to find support services like advising and tutoring
Help you better understand PGCC policies and procedures
Provide contact information for offices that can answer your questions
eLearning Smart Start takes approximately 40 minutes to complete. Click the button below to get started!
complete elearning
smart start
---
Access Services and Resources
Maximize your PGCC experience! Students taking eLearning courses have access to a wide range of services and resources designed to support success at PGCC and beyond.
---
Contact Us for Support
Need help accessing the services and resources above during your eLearning course experience? Contact the Online Student Support Services Coordinator, who looks forward to connecting with you.
Need help with a technical issue related to your eLearning course? Contact the eLearning Services technical support team, via email, phone, or in-person.
---
Connect With Us
Stay up-to-date on eLearning news by following us on Instagram and Twitter. And check out the Student Channel in Panopto!